Belly Belt went on tour through the enchanted South By Southwest this March! During those 10 days I kept a photo diary and a real life diary. 📚
💌 Here it is, digitized:
🎀👯👽💕🌙💐🎵🎤💋💙💖🎉✨🎀👯👽💕🌙💐🎵🎤💋💙💖🎉✨🎀👯👽💕🌙💐🎵🎤💋💙💖🎉✨🎀👯👽💕🌙💐🎵🎤💋💙💖🎉✨🎀👯👽💕🌙💐🎵🎤💋💙💖🎉✨🎀👯👽
DAY 1: After we had just played a show at GnarBurger in LA to kickstart the tour, Belly Belt drove up to Arizona. 🌵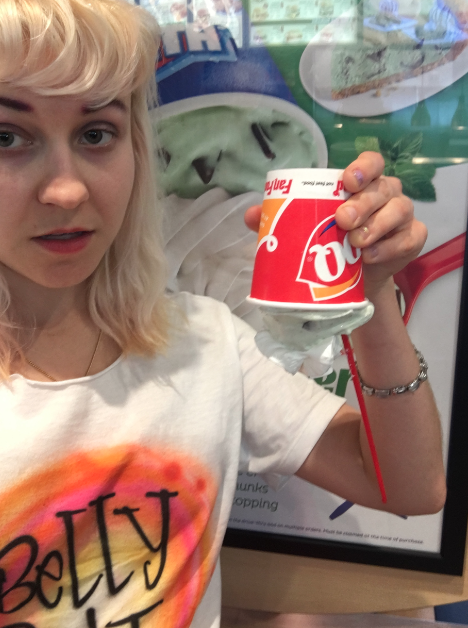 🎀👯👽💕🌙💐🎵🎤💋💙💖🎉✨🎀👯👽💕🌙💐🎵🎤💋💙💖🎉✨🎀👯👽💕🌙💐🎵🎤💋💙💖🎉✨🎀👯👽💕🌙💐🎵🎤💋💙💖🎉✨🎀👯👽💕🌙💐🎵🎤💋💙💖🎉✨🎀👯👽
DAY 2: We headed out to spooky Las Cruses, New Mexico. 👻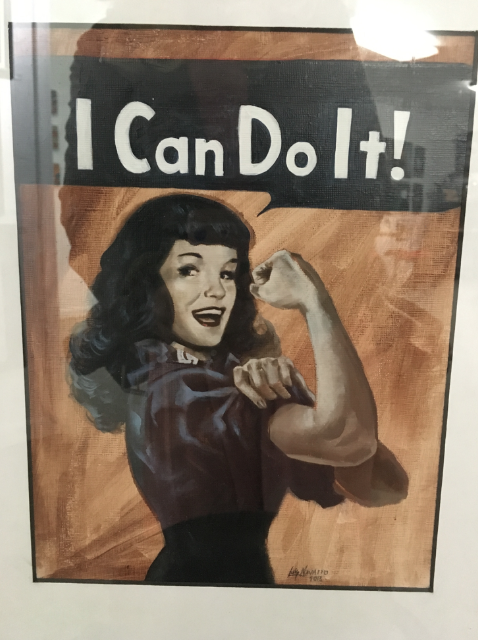 🎀👯👽💕🌙💐🎵🎤💋💙💖🎉✨🎀👯👽💕🌙💐🎵🎤💋💙💖🎉✨🎀👯👽💕🌙💐🎵🎤💋💙💖🎉✨🎀👯👽💕🌙💐🎵🎤💋💙💖🎉✨🎀👯👽💕🌙💐🎵🎤💋💙💖🎉✨🎀👯👽
DAY 3: From the Land of Enchantment, we drove over to Austin TX to GET WEIRD!!!!!!! Worth noting that we played at all different types of venues throughout the tour. 🕌💒🏛🏤
🎀👯👽💕🌙💐🎵🎤💋💙💖🎉✨🎀👯👽💕🌙💐🎵🎤💋💙💖🎉✨🎀👯👽💕🌙💐🎵🎤💋💙💖🎉✨🎀👯👽💕🌙💐🎵🎤💋💙💖🎉✨🎀👯👽💕🌙💐🎵🎤💋💙💖🎉✨🎀👯👽
DAYS 4, 5, 6: SXSW!!!!!!! We traveled all around Texas.
🎀👯👽💕🌙💐🎵🎤💋💙💖🎉✨🎀👯👽💕🌙💐🎵🎤💋💙💖🎉✨🎀👯👽💕🌙💐🎵🎤💋💙💖🎉✨🎀👯👽💕🌙💐🎵🎤💋💙💖🎉✨🎀👯👽💕🌙💐🎵🎤💋💙💖🎉✨🎀👯👽
DAY 7: Belly Belt made it rain in Austin at a record release show. Literally, we performed in a rainy thunderstorm and it was the scariest. ⚡️
🎀👯👽💕🌙💐🎵🎤💋💙💖🎉✨🎀👯👽💕🌙💐🎵🎤💋💙💖🎉✨🎀👯👽💕🌙💐🎵🎤💋💙💖🎉✨🎀👯👽💕🌙💐🎵🎤💋💙💖🎉✨🎀👯👽💕🌙💐🎵🎤💋💙💖🎉✨🎀👯👽
DAY 8: A private studio warehouse show in El Paso, TX. We met so many cool people throughout the tour, each day has so many highlights!
🎀👯👽💕🌙💐🎵🎤💋💙💖🎉✨🎀👯👽💕🌙💐🎵🎤💋💙💖🎉✨🎀👯👽💕🌙💐🎵🎤💋💙💖🎉✨🎀👯👽💕🌙💐🎵🎤💋💙💖🎉✨🎀👯👽💕🌙💐🎵🎤💋💙💖🎉✨🎀👯👽
DAY 9: The last show of the tour was at a tiki bar in Albuquerque, NM. 🍹
🎀👯👽💕🌙💐🎵🎤💋💙💖🎉✨🎀👯👽💕🌙💐🎵🎤💋💙💖🎉✨🎀👯👽💕🌙💐🎵🎤💋💙💖🎉✨🎀👯👽💕🌙💐🎵🎤💋💙💖🎉✨🎀👯👽💕🌙💐🎵🎤💋💙💖🎉✨🎀👯👽
DAY 10: H O M E !!! 🌴 but we'll be on the road again! 🌎